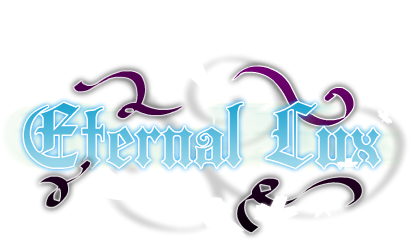 Eternal Lux
A downloadable game for Android
☆ "Despite (or perhaps because of) its extreme simplicity, Eternal Lux makes for a pleasant little time-waster." - IndieRPGs.com
☆ "[...] Eternal Lux will bring hours of joy to the lovers of the genre and is a free game that you shouldn't pass up for any reason!" - Super Game Droid
---
📜 Sinopsis
'Have you noticed? The animals are running about scared, the plants have stopped growing, the sky has become covered by the darkest clouds humankind has ever seen... Lord Ympavid is awake.'

Night has fallen upon the land of Elocesia, and it's up to you and your party of adventurers to save it! Designed to look like a game from the 80's, with 16-color graphics and an awesome MIDI soundtrack, Eternal Lux will bring hours of joy to the lovers of the genre.
Features:
• Strategy RPG for Android Systems.
• 16-color old-school graphics!
• Awesome MIDI soundtrack!
• Lots of dungeons to explore and treasures to find!
• More than 20 different items and pieces of equipment to obtain!
• Over 30 different classes of monsters to fight!
• Explore a vast unknown land!
• An epic pixel-filled adventure!
---
📖 About
Eternal Lux is a retro-themed RPG for Android devices. It's inspired by titles like the Ultima Series for the Apple ][ and Gurk. I wanted to make an RPG that was as little in size as possible, as my phone at the time didn't have much memory and I felt there was a need for lightweight games. People really enjoyed it and I'm very happy with the result. I might even work on a sequel one day.
Since this game was developed for a very old minimum Android version, Google is about (or may already have, depending on when you are reading this) to remove it from the Play Store so I'm uploading it here for preservation purposes.
---
💽 Soundtrack
The soundtrack for this game was composed completely by me and is available for download below.
---
🎖️ Reviews
"I absolutely LOVE this RPG! Overall, along with GURK and Etermal Lux I'd say its the game that most resembles something that would have come out in the era of Dragon Warrior and the original Final Fantasy. And it deserves a whole lot of credit for its interface, storyline, and pixel graphics. A +++ takes me right back to the days when i would sit with my NES plugged into a giant wood paneled TV with a a blanket over the window and waste weeks of my childhood with games it." - H. Gray (⭐⭐⭐⭐⭐)
"Please make more like this! I'm looking for games like Ultima for android and this is the closest experience I have found. Please make another one! Maybe with character generations next time because I love the freedom that brings to an Rpg. This is a fantastic game! So much love went into making it I can tell. Keep up the great work!" - Lillie C. Nation (⭐⭐⭐⭐⭐)
"An incredible little gem. Do yourself a favor and get this game. It is an awesome cross between Ultima III and a JRPG. Thank you for the great game, Dev. Please make a sequel , if it's viable. We need more games like this!" - Le Morte D'Arthur (⭐⭐⭐⭐⭐)
(Reviews taken from Google Play)

| | |
| --- | --- |
| Status | Released |
| Platforms | Android |
| Release date | Mar 27, 2014 |
| Rating | |
| Author | Lartu |
| Genre | Role Playing |
| Made with | Processing |
| Tags | 8-Bit, Cult Classic, Dragons, Fantasy, JRPG, Pixel Art, Retro, Singleplayer, Strategy RPG, Western |
| Average session | About a half-hour |
| Languages | English |
| Inputs | Touchscreen |
Download
Click download now to get access to the following files:
Eternal Lux - Soundtrack.zip
34 MB
Also available on