Eterspire (Technical Alpha 3)
Hey! Hey quick notice!
This page is super outdated, Eterspire's now a on iOS and it's a much bigger. This PC version has been shut down. If you'd like to join the TestFlight Beta: https://testflight.apple.com/join/HUkAhffU
We hope to see you in-game!
- Lartu
Hey there!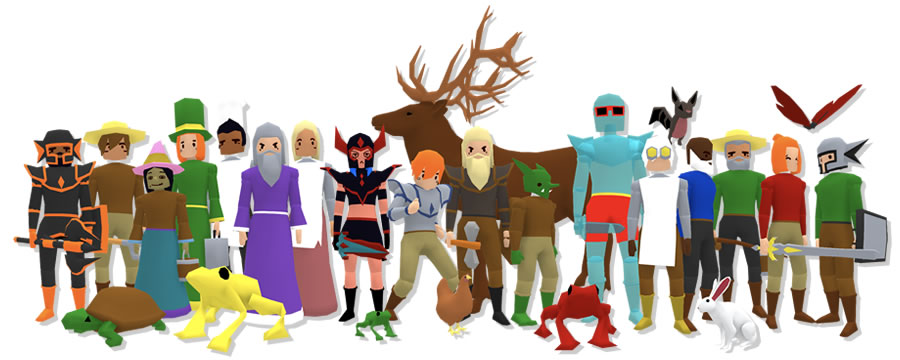 Eterspire Technical Alpha 3 is the third major iteration of our Eterspire MMORPG. We've reworked the game a lot to make it way more fun, visually appealing and scalable.
This Technical Alpha includes two maps, content up to level 20, monsters to fight, shops, a bank, item upgrades, etc. It's meant to test our infrastructure and how the engine performs with actual players. If everything goes smoothly, we'll continue updating this version with more content and features until we reach an Open Alpha stage in late September.
In order to play, you'll need a character. You can create your character within the game by clicking the "New Character" option in the main menu. Accounts created during the Alpha period might be deleted at any time. If you had an account in a previous version of the game, you'll have to create a new account for this one. No characters will be migrated from the Eterspire: Return of Salgaraak, nor any previous versions.
There's a Feedback button on the bottom right corner of the screen, next to the minimap. Please use it to give us feedback, report bugs, etc! You'll be helping us make the game better! This is just the start, there's a lot of room for improvement!
We recommend you download this game using the Itch.io Launcher, so it's constantly kept up to date with any new updates we might release.
Also, please do join us in the Eterspire Discord Server!
Controls:
Click somewhere to move.
Click a monster to attack it.
Click an NPC to talk with them.
You can chat by pressing Enter. The buttons below the chatbox allow you to change the chat channel.